Purchase your drains here!


*Standard shipping rates apply*

You can use your credit card!
We offer the convenience of using your PayPal account or your debit or credit card for 100% secure checkout. When you click "Add To Cart" above, check the option "Checkout" Pay with a card.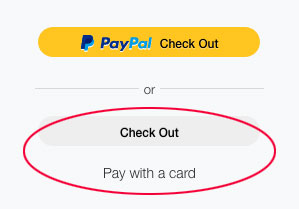 If you are a screen company or contractor, we have a great opportunity for you to be one of our many trusted distributors. Click the button below, fill out the form and find out how to get started. A representative will contact you.
Have Questions? Want a Quote?
Ready to Schedule?
No obligation or hard pressure sales.
Only honest quotes and friendly customer service.
Click below to contact us today!